An actively managed crypto asset certificate has been launched through GENTWO's issuance program. RESILIENCE's co-founder Adrian Marcu explains why the innovative investment could be special for investors.
There are currently very few transparent and professionally managed financial products giving exposure to crypto assets. According to RESILIENCE's co-founder Adrian Marcu, since product development and structuring were fundamental to underlying crypto strategy offered, partnering with GENTWO meant it was possible to develop an investment product that fits client needs.
The RESILIENCE's crypto asset certificate has been launched in the current market environment where investors can spend significant time and effort to find a transparent and consistent investment product on crypto assets. Today, changing framework conditions, fluctuating market situations, regulatory changes and political developments must be considered when setting up such an innovative investment solution that is viable, robust and resilient. Coupled with the clients' focus on keeping costs down, this means that a convenient issuance setup is of vital importance for many qualified investors.
Here is an interview with Managing Partner Adrian Marcu that gives more insights on RESILIENCE's launch of an actively managed certificate and its underlying crypto strategy.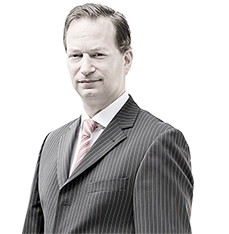 Adrian Marcu,
Portfolio Manager, Resilience AG
What does RESILIENCE offer?
RESILIENCE AG has been an investment manager specializing in alternative investments since 2010 in Zurich. Our primary mission is to generate alpha for family offices. Thanks to quantitative trading systems for commodity and financial futures as well as FX OTC options, we produce returns in a highly efficient, consistent and transparent manner. Since the beginning of 2012, we have gained experience and expertise in crypto assets, that we now make available to qualified and sophisticated investors (family offices and ultra-high net worth) through an investment product.
Why did you choose a conventional certificate as investment vehicle?
Crypto assets are experiencing rapid growth. Financial products based on crypto assets have equally high growth potential. RESILIENCE AG's crypto asset certificate is a step towards investor-friendly investments in the crypto asset market. Bringing the assets within the certificate structure solves the investment need for exposure to the growth of crypto current while retaining flexibility and accessibility.
Why is flexibility and accessibility important? How significant is this opportunity?
Making crypto assets bankable via conventional securitization has so far proved to be extremely complex from a regulatory point of view. We were therefore looking for a suitable partner who met our high-quality standards with regard to a transparent active managed certificates (AMC) on crypto assets with a Swiss ISIN. Thanks to the GENTWO experts, issuance of the RESILIENCE crypto certificate was professionally executed.
How can such certificates be used in practice?
Qualified investors can use such a certificate as a portfolio optimizer. Through one single product, the certificate provides access to the entire crypto expertise of RESILIENCE. This expertise in blockchain technologies investments was built up over more than seven years of experience. The actively managed crypto asset certificate addressed the portfolio needs of family offices' and UHNW clients. Depending on the respective market view and risk profile, it can also be used as a long-term alternative investment that offers efficient and diversified access to new assets. The certificate was constructed as simply as possible so that it could be easily understood.
Why has the launch become even more meaningful lately?
In recent years, digital assets have become more important. Investors are therefore showing increasing interest in and understanding of digital assets. Now seen as their own sub-asset class within the alternatives – alongside commodities, real estate and private equity, digital assets are becoming a standard component of a well-diversified investment portfolio. The crypto asset certificate offers qualified investors secure access to the rapidly growing crypto asset market. With our certificate, investors access a broadly diversified portfolio of crypto assets without the need to create and maintained their own access to a crypto platforms and secure wallets. Our underlying strategy follows the concept of absolute return, active portfolio management and a portfolio composition with low correlation to traditional asset classes.
Why focus on active management?
As the growing market is subject to constant change, we believe a passive investment and/or static index certificate with rigid investment criteria would be too risky. Some digital assets, including highly capitalized ones, will be excluded by the strategy. Passively tracking the Top 10 would have resulted in an 82% drawdown in 2018 and taken a 5.5 multiple to recover those losses. So, actively manage the downside exposure is key. Furthermore, an active portfolio management is essential if adjustments are to be made as quickly as possible. Our strong network, knowledge and research also significantly contributes to an additional alpha generation.
What further potential can be identified?
Qualified investors who purchase the certificate will benefit from significant product innovation, tax transparency and daily liquidity. In terms of the underlying portfolio, continuous risk management, strict investment guidelines and regulations, a best possible trading execution via Bitcoin Suisse and a high-security custody at Swiss Crypto Vault are further advantages that are related to the new crypto investment certificate, as we only trust the most experienced service providers in handling crypto assets.
What would be a sensible allocation?
In our opinion, when seeking a risk-return optimization in the portfolio, an allocation of 1-3% of the total in crypto assets should be considered. Based on low correlation compared to other asset classes, it will clearly improve most portfolios risk/reward ratios. For RESILIENCE AG, it is self-evident that qualified investors should not miss the long-term earning potential of crypto assets.
About RESILIENCE AG
RESILIENCE AG is a privately-owned asset management company founded in 2010 in the Canton of Zurich. The company offers alternative fund management, asset and investment consulting as well as other financial services for qualified and institutional investors. The members of the management team hold up to seven years of experience in crypto investments.
RESILIENCE AG currently manages alternative investment vehicles that offer complete transparency, high efficiency, future-oriented product innovations and reduced costs for family offices. RESILIENCE AG is supported in all areas by renowned and qualified partners (banks, prime brokers, administrators, legal, etc.).
The crypto certificate, actively managed by RESILIENCE AG, is an additional investment vehicle that offers a broadly diversified investment solution for qualified and institutional investors in the new emerging crypto asset class. RESILIENCE investments follow the highest available quality and security standards. All our partners and service providers have been carefully selected and are leaders within their specific markets.