Invest in what you love. We'll explain how easy it is to turn your passion into a conventional financial product that can be implemented in your portfolio. Today's example: chocolate.
You love chocolate? It's a passion that can be experienced in many ways. Maybe, you have a passion not only for chocolate, but also for interesting investments. It's true, you can invest in chocolate. In the past, this was often accomplished through an indirect investment in cocoa beans (as a raw material). But investing in the raw material, from which your passion is made, is quite different from investing directly in chocolate. So, how is it possible to bring your passion and investment closer together?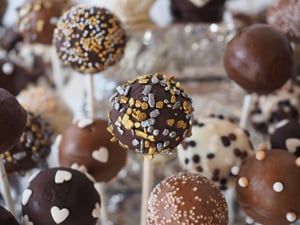 Which asset most reflects your passion investment?
First, you need to find the right asset. What about an investment in a large food company? You could invest in shares of a well-positioned firm that produces chocolate. Does this type of investment underlying finally reflect your passion? Not really, since the "chocolate giants" like Nestle & Co. produce vastly different types of food. Some investors will find this interesting, but it will not provide a focus on your personal passion – chocolate. In these cases, share prices will fluctuate in response to many other factors and as a result, are often not highly correlated to developments of a specific product.
Unleash new return potential by proven concept
In contrast to this, because they are so specific, passion investments tend to be less sensitive to fluctuations in the financial market. In other words, when it comes to investing in a specific "project", it will behave differently to normal financial investments like common shares, bonds or commodities. A key strength of such alternative investments is their ability to remain uncorrelated to traditional assets, allowing investors to reduce undesirable influence from the financial market. Integrating an alternative asset like your passion investment into your portfolio, can therefore create additional value to the strategy. If your passion investment has return potential, it can be an excellent choice for your investment strategy.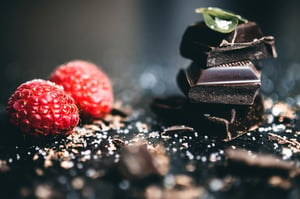 Your passion as an investment
Let's get back to your love for chocolate. You are looking for an alternative investment that reflects your passion of chocolate in the most effective way. What specific kind of "project" could you invest in? If you like eating chocolate, you might also be interested in its production and quality. Maybe there is a small or medium-sized chocolate factory that you already know and that you like. You may be convinced by the owner of the company and his or her business strategy. The chocolate producer has probably his own recipe, which is unique on the market. You know that the management style is crucial for the company's success. Perhaps, you know the manager of this chocolate factory in person. Ethical and social aspects are important to you. How are employees treated? Were the cocoa beans cultivated ethically? Passion also has a lot to do with personal commitment, which you may value. Depending on the amount of your passion investment, you may get involved in the decision-making process and actively participate in shaping corporate policy.
"Passion investors" are sought after
Chances are good that your preferred chocolate manufacturer is open to your investment as well. He or she may be looking for such an alternative source of financing as financing from banks is often complicated and costly for small and middle enterprises. Your passion investment, on the other hand, may be just right. In discussions with a bank, the chocolate manufacturer would need to pass through lengthy processes, submits numerous documents, introduce and explain his needs, sometimes to several people, at several different banks. As they prefer larger corporate clients, bank loans can be expensive for small or medium-sized companies. In many cases, entrepreneurs like your chocolate manufacturer will prefer "passion investors" like you. A look at the latest market trend shows that alternative sources of financing, that are easily accessible and offered at a fair interest rate, have become very popular. The opportunity arises for the manufacturer to obtain attractive financing, at a reasonable cost and, for you, a unique investment with adequate return potential.
A simple solution to bring your passion into your portfolio
As a qualified investor, you are familiar with the risks around private equity investments and are prepared to take on higher risks in light of the higher return potential. At the same time, as your passion investment is based on an individual "project" for example, you benefit from access to additional important sources of information that are generally not available to you as an investor.
Through GENTWO's innovative, off-balance sheet framework, your passion investment can be integrated into, and managed alongside, your existing portfolio. Using a standardized, conventional investment vehicle eliminates the need for individual and complex peer-to-peer contracts with individual projects (eg. the chocolate factory/company). In addition, the investment is securitized in a simple and Swiss-compliant financial product with Swiss ISIN code. GENTWO's framework makes managing multiple investment projects, and or investing alongside other investors, simple and efficient.
The end result: simplified access to the investment for investors and improved financing potential for the chocolate manufacturer.
Are you a passionate investor? Turn your passion into a real security! Get in touch with us.
Contact us and
say hello
. We look forward to talking to you. Don't forget to
subscribe to our Blog-Newsletter
. Become part of the GENTWO Community!