February showed mixed signs with stock markets in a wait-and-see mode. Even though the macro picture is facing headwind such as deteriorating growth, some of the leading indicators in the US and Europe show surprisingly resilience. An Economic Outlook published by Clarus Capital Group AG.
DOWNLOAD THE FULL REPORT (PDF)
Note: This report is published by Clarus Capital Group AG
Roger Ganz
Head Asset Management, Clarus Capital Group AG
Dejan Ristic
Partner, Clarus Capital Group AG
February showed mixed signs with stock markets in a wait-and-see mode. Even though the macro picture is facing headwind such as deteriorating growth, some of the leading indicators in the US and Europe show surprisingly resilience. Unfortunately, markets already factored in a growth rate of ten percent. Therefore,
the risks are clearly on the down-side.
So, why did the equity markets well this month?
There was no game changer:
the end of the US government shutdown had only limited macroeconomic impact. European political risk continues to focus on the Brexit process where a dead-line extension is likely. We would even not be surprised if the UK leaders are working towards a second referendum. US tariffs have not impacted the overall volume of trade so far and Trump's announcement this week about a possible trade deal breakthrough with China has given investors some hope which would favour riskier assets. The longer tariffs are in place and the larger the number of goods apply to, the more likely they will be passed onto US consumers. And here is where the central banks step into the game – not for the first and last time.
The
FED has signaled a pause in raising rates.
It will rather act data-dependent and become dovish. Eventually it will include the pace of the reversal of Quantitative Easing. President Draghi on the other side ended the phase of bond-buying and
we do not see the ECB hiking rates until late this year.
So, what does it say in general? When the roof is on fire they are here for backing up. We have seen that many times since the financial crisis that
central banks acting more as a lender of last resort.
The markets like the ease financial conditions but can react instantaneous and counterintuitive. Subsequently, investors should remain cautiously.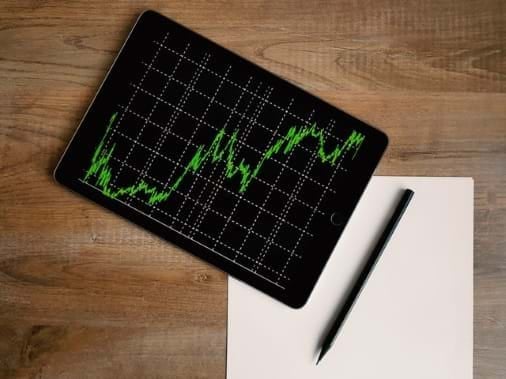 Equity markets
have rallied roughly 10% since January and fully recovered the losses from December. Fears of an imminent recession have faded, and stock valuations are around the long-term average. We stick to our credo: quality matters. The quality factor aims to reflect the performance of companies with durable business models and sustainable competitive advantages. High return on equity, stable earning and low financial leverage are keys to success. In especially being in a late stage of business cycle.
In credit,
following the rally year-to-date spreads in most regions have tightened to fair or slightly expensive levels. Corporate leverage is a tick more elevated in the US than in Europe, but we do not see significant defaults risks for this year.
High yield spreads are expecting to widen for the coming months, but total returns should remain positive.
The FED paused hiking short-term rates, and FOMC meeting minutes indicate its tightening by year-end. While policy suggests lower interest rates, stocks have rallied. Most analysts assess the latest move by the FED as a regime shift. Only time will tell but
we remain underweight in bonds and continue to prefer shorter-duration maturities.EUR/USD
was range-traded for a few weeks and we do not expect major outbreaks from 1.1250 – 1.1450 levels the coming weeks. The highlight in FX market will be soon Brexit: expect the unexpected.
Gold
benefited from the US treasury yields decline and dovish stance from the FED. However, for the time being we do not see any large clouds on the horizon, hence the upside potential is rather limited.
Crude oil
back on track and remains supportive due to production cuts and OEPC's supply declines from Venezuela and Iran.

Disclaimer
This document has been prepared by Clarus Capital Group AG ("Clarus Capital"). This document and the information contained herein are provided solely for information and marketing purposes. It is not to be regarded as investment research, sales prospectus, an offer or a solicitation of an offer to enter in any investment activity or contractual relation. Please note that Clarus Capital retains the right to change the range of services, the products and the prices at any time without notice and that all information and opinions contained herein are subject to change. This document is not a complete statement of the markets and developments referred to herein. Past performance and forecasts are not a reliable indicator of future performance. Investment decisions should always be taken in a portfolio context and make allowance for your personal situation and consequent risk appetite and risk tolerance. This document and the products and services described herein are generic in nature and do not consider specific investment objectives, financial situation or particular needs of any specific recipient. Investors should note that security values may fluctuate and that each security's price or value may rise or fall. Accordingly, investors may receive back less than originally invested. Individual client accounts may vary. Investing in any security involves certain risks called non-diversifiable risk. These risks may include market risk, interest-rate risk, inflation risk, and event risk. These risks are in addition to any specific, or diversifiable, risks associated with particular investment styles or strategies. Clarus Capital does not provide legal or tax advice and makes no representations as to the tax treatment of assets or the investment returns thereon, either in general or with reference to specific client's circumstances and needs. Recipients should obtain independent legal and tax advice on the implications of the products and services in the respective jurisdiction before investing. Certain services and products are subject to legal provisions and cannot be offered world-wide on an unrestricted basis. In particular, this document is not intended for distribution in jurisdictions where its distribution by Clarus Capital would be restricted. Clarus Capital specifically prohibits the redistribution of this document in whole or in part without the written permission of Clarus Capital and Clarus Capital accepts no liability whatsoever for the actions of third parties in this respect. Neither Clarus Capital nor any of its partners, employees or finders accepts any liability for any loss or damage arising out of the use of all or any part of this document. Source of all information is Clarus Capital unless otherwise stated. Clarus Capital makes no representation or warranty relating to any information herein which is derived from independent sources. Please consult your client advisor if you have any questions.