Thank you: our team, our partners, and everybody who supports us. Heads up! We're out of baby time. GENTWO is now one year old.


Remember? We are the creators of the new generation of financial products. We created it only (or already?) one year ago. A lot has happened during this first year of GENTWO. We made non-bankable assets bankable. We turned financial intermediaries into innovators and trendsetters. We have built the bridge between the market for digital assets and the traditional financial sector. We laid the investment pipeline for the whole crypto community. Finally, we are the first and only ones who made all this happen.

Today, numerous use cases demonstrate how our solution creates new value for many market participants. Crypto Portfolios, Certificate on funds, Private Loans, Hotel and Machine financing or P2P Lending are just a few fields we can mention here. Early on, many market participants followed us – and became customers. Any regrets? No. We made them happy. Demand for our solutions continues to grow rapidly. We are about to continue to even accelerate our business activities.

A year ago, there were only two of us. Today, we count seventeen. It feels like a growing family and we all work with passion on our common vision. We help the financial market to grow. We have built purpose-oriented partnerships and formed a well-functioning community. You too, become our customer or business partner! Or become a new colleague and join the GENTWO family. We are currently hiring, check out opportunities here. Simply contact us and say hello. We have a story to tell, and we want to tell it to you. Subscribe to our Blog-Newsletter and become part of our GENTWO-Community.

Now, let's look back on a very eventful year. We would like to share some of our valuable moments with you.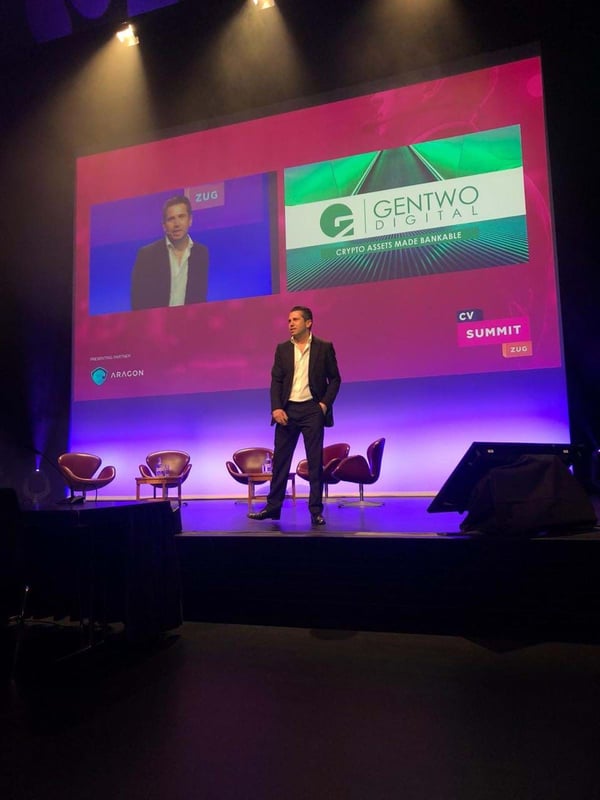 Philippe performed an amazing debut at the Crypto Valley Summit in November 2018. You should have seen it live. Missed opportunity? Maybe next time.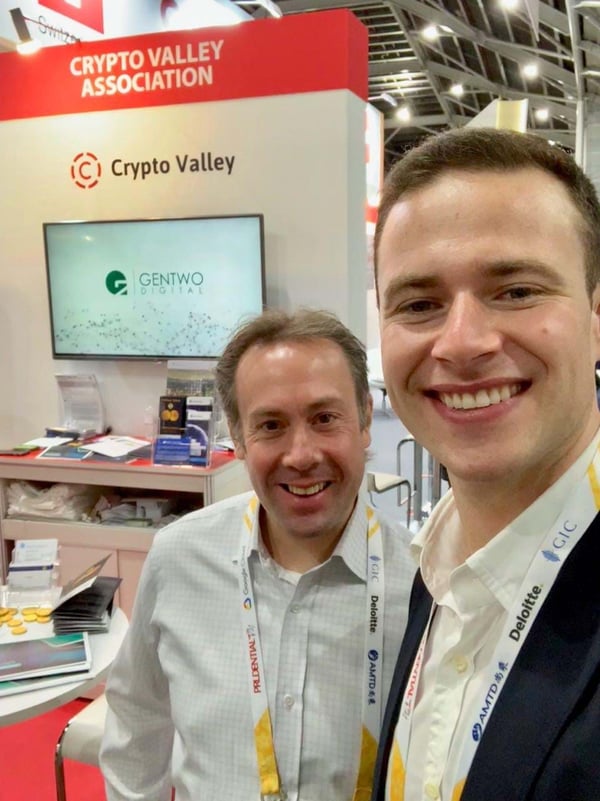 Patrick and Lucas at the Fintech week in Singapore. Asian innovators were impressed by GENTWO's bankable and non-bankable solutions.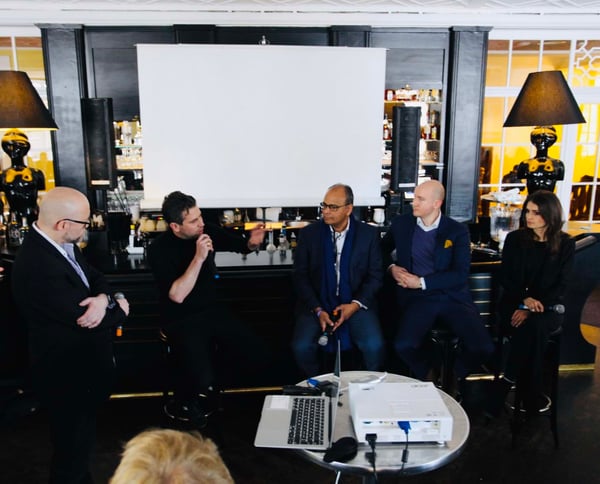 Philippe's panel at the WEF in Davos 2019. We are very sought-after speakers when it comes to future topics.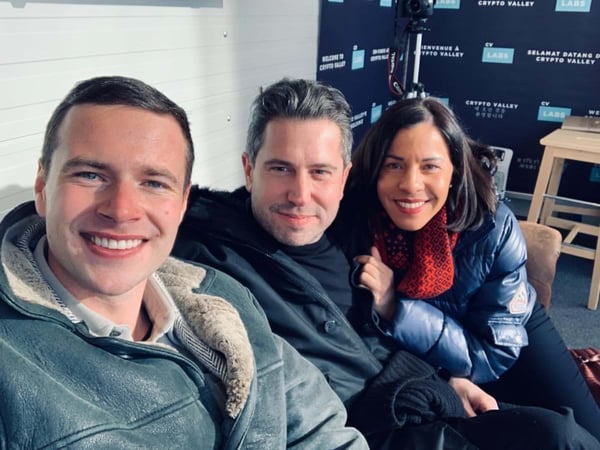 Lucas, Philippe and Sandra at the WEF. The most interesting topics and trends related to the new world were discussed here.
Enjoy this short video clip of Philippe's speech at the Crypto Valley Summit in November 2018.
Get in touch and
say hello
. We are looking forward to talking to you. Do not forget to
subscribe to our Blog-Newsletter
. You too, become part of the GENTWO-Community!